Belize Garifuna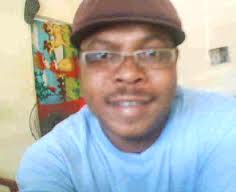 Donald G. Ramirez
Donald Ramirez is the first from the Garifuna People to start a tour company in the country of Belize. Donald also designed most of the combo tour in the country. Read more about our people below:
The Garifuna (/ɡəˈrɪfʉnə/gə-RIF-uu-nə; pl. Garinagu in Garifuna) are descendants of Carib Arawak and West African people. The British colonial administration used the term Black Carib and Garifuna to distinguish them from Yellow and Red Carib, the Amerindian population that did not intermarry with Africans. The Amerindians who had not intermarried with Africans are still living in the Lesser Antilles; Dominica, St. Vincent and The Grenadines, etc.
Today the Garifuna live primarily in Central America. They live along the Caribbean Coast in Belize, Guatemala, Nicaragua and Honduras including the mainland, and on the island of Roatán. There are also diaspora communities of Garifuna in the United States, particularly in Los Angeles, Miami, New York and other major cities.
Garifuna is an Arawakan language spoken in Honduras, Belize, Guatemala and Nicaragua by the Garifuna people. Their language is primarily derived from Arawak and Carib, with English, French and Spanish to a lesser degree. One interesting feature of Garifuna is a vocabulary split between terms used only by men and terms used only by women. This does not however affect the entire vocabulary but when it does, the terms used by men generally come from Carib and those used by women come from Arawak.
Almost all Garifuna are bilingual or polylingual, speaking the official languages of the countries they inhabit such as Spanish, Kriol and English most commonly as a first language.
Garifuna music is quite different from the rest of Central America. The most famous form is punta. Its associated musical style, which has the dancers move their hips in a circular motion. An evolved form of traditional music, still usually played using traditional instruments, punta has seen some modernization and electrification in the 1970s; this is called punta rock. Traditional punta dancing is consciously competitive. Artists like Pen Cayetano helped innovate modern punta rock by adding guitars to the traditional music, and paved the way for later artists like Andy Palacio, Children of the Most High and Black Coral. Punta was popular across the region, especially in Belize, by the mid-1980s, culminating in the release of Punta Rockers in 1987, a compilation featuring many of the genre's biggest stars.
Other forms of Garifuna music and dance include: hungu-hungu, combination, wanaragua, abaimahani, matamuerte, laremuna wadaguman, gunjai, sambai, charikanari, eremuna egi, paranda, berusu, punta rock, teremuna ligilisi, arumahani, and Mali-amalihani. Punta is the most popular dance in Garifuna culture. It is performed around holidays and at parties and other social events. Punta lyrics are usually composed by the women. Chumba and hunguhungu are a circular dance in a three-beat rhythm, which is often combined with punta. There are other songs typical to each gender, women having eremwu eu and abaimajani, rhythmic a cappella songs, and laremuna wadaguman, men's work songs, chumba and hunguhungu, a circular dance in a three-beat rhythm, which is often combined with punta.
Drums play a very important role in Garifuna music. There are primarily two types of drums used: the primero (tenor drum) and the segunda (bass drum). These drums are typically made of hollowed-out hardwood such as mahogany or mayflower, with the skins coming from the peccary (wild bush pig), deer, or sheep.
Also used in combination with the drums are the sisera. These shakers are made from the dried fruit of the gourd tree, filled with seeds, then fitted with hardwood handles.
Paranda music developed soon after the Garifunas arrival in Central America. The music is instrumental and percussion-based. The music was barely recorded until the 1990s, when Ivan Duran of Stonetree Records began the Paranda Project.
In contemporary Belize there has been a resurgence of Garifuna music, popularized by musicians such as Andy Palacio, Mohobub Flores, & Adrian Martinez. These musicians have taken many aspects from traditional Garifuna music forms and fused them with more modern sounds. Described as a mixture of punta rock and paranda. One great example is Andy Palacio's album Watina, and Umalali: The Garifuna Women's Project, both released on the Belizean record label Stonetree Records.