Team Donald Ramirez Belize
Donald Ramirez and Team : is a group of tour guides ( friends ) that came together to offer you their services at the lowest rates possible. They were all employed by the larger tour companies as freelance tour guides. Donald Ramirez went on his own and we joined in later. Today our team consist of 13 members that are all ready to give you an UN- BELIZE- ABLE TIME. For the past 11 years, Team Donald Ramirez has enjoyed providing you with high-quality eco-tourism products and services.
Our goal is to offer exceptional nature and eco-tours to the various natural wonders of Belize and Central America.
Come with us and experience the wonders of the last wild place on earth!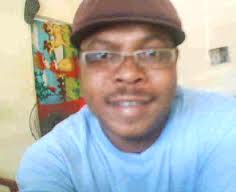 Donald Ramirez
Founder
Donald Ramirez was born in the southern Town of Dangriga in 1973. He grew up in a Village known as La Libertad. Donald's grandmother was a Bush Doctor ( Herbal Healer ). It was from his grandmother he got his knowledge of Medicinal Plants
His mother was a history teacher at The Corozal Community College. His natural love for history came from his mother. Donald moved to Belize City in 1987 to do high school. In 1991 Donald graduated with honors and went to the University Of The West Indies majoring in Indian History.
Donald was recruited in the Belize Police Department in 1994. He served with the Crime Investigation Branch ( C. I. B. ). He served the Department for 10 years and started this company. Today Donald Ramirez is one of the top Adventure Tour Guide in Belize.Thanks for your continued support.